What's a bricoleur?
Think of a bricoleur as a handier handy man. He's a handyman with his own tools, equipment, transportation, and broad-based expertise... a handyman who can find a way to complete any task put in front of him, from designing furniture to fit specific spaces to general property maintenance.
A bricoleur is willing to do just about any job, and do it well, in the interest of expanding his capabilities. You can download my c.v. here (pdf).

Current skills include: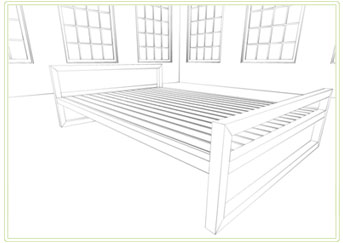 Computer-Aided Drafting and Design
Welding (SMAW, GMAW, GTAW)
Metal Fabrication
Custom Furniture
Renovations
Household Repair
General Labor
Tree Removal
Nuisance Animal Solutions
Macintosh Technical Support
Interesting Conversation
Interested?
About
The 'bricoleur' is adept at performing a large number of diverse tasks; but, unlike the engineer, he does not subordinate each of them to the availability of raw materials and tools conceived and procured for the purpose of the project.

His universe of instruments is closed and the rule of his game is always to make do with 'whatever is at hand', that is to say with a set of tools and materials which is always finite and is also heterogeneous because what it contains bears no relation to the current project, or indeed to any particular project, but is the contingent result of all the occasions there have been to renew or enrich the stock or to maintain it with the remains of previous constructions or destructions.